A jelenlét nélküli jelen(lét) – a hazai pártszervezetek fejlettségének területi különbségei
Mátyás Bódi

ELTE TTK FFI Etnikai- és Vallásföldrajzi Műhely, Budapest
Kulcsszavak:
választási földrajz, pártszervezetek, politikai földrajz
Absztrakt
Numerous studies draw a direct link between party institutionalization and democratic (re) consolidation. The level of organization of a given political movement can easily determine their subsequent electoral performance. Not just in Hungary, but within the wider Central-Eastern-European region, accessing data on party membership, branch offices, etc., is extremely challenging, therefore concluding or discovering party organizational strength is a critical research area. In this study I am making a bold attempt to unveil the social embeddedness of the most important political parties from the 2014 general elections to the latest EP elections (2019), by using the polling station table-seater delegates` presence as an indicator of local party presence itself. I assume that, if a given party is not able to delegate a single person to a certain polling station, they have no operating organizations at the grassroots level, therefore it indicates their lack of localization and extensive network. With simple quantitative methodologies, I was also seeking the relationship between electoral performance and party organizational presence locally.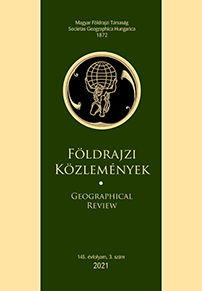 Copyright (c) 2021 Mátyás Bódi
This work is licensed under a Creative Commons Attribution-NonCommercial-NoDerivatives 4.0 International License.