A földrajzi hely és az innovatív digitális megoldások szerepe a távmunka menedzselésében
Zhala Mammadova

BGE Vállalkozás- és Gazdálkodástudományi Doktori Iskola, Budapest

Egedy Tamás

BGE KVIK Turizmus Tanszék, Budapest; CSFK Földrajztudományi Intézet, Budapest
Kulcsszavak:
távmunka, digitalizáció, innovatív menedzsment, kommunikációs akadályok, kulturális különbségek, költséghatékonyság, technológia
Absztrakt
ICT and digitalisation have significantly transformed the way space is understood and used, which has also affected the spatial location of economic sites and workplaces. Teleworking has become more pronounced and the management of distributed teams has become a focus of business research. The spread of teleworking has enabled businesses to improve their operational efficiency. Innovative digital practices have enabled teleworkers to work together regardless of their geographical location. However, managing geographically distributed work communities can be challenging due to a variety of factors, such as communication barriers, cultural differences and lack of physical presence. This paper aims to explore the benefits and challenges of teleworking in innovative digital management.
The study is based on a qualitative methodology that uses in-depth interviews with teleworking managers and employees to explore the advantages and disadvantages of teleworking, such as increased productivity and cost efficiency, and the importance of exploiting a skilled and talented workforce. In addition, the study presents the challenges of managing telework, such as communication barriers, time zone differences and cultural diversity. The paper concludes with recommendations for innovative digital leadership practices to address the difficulties of managing telework.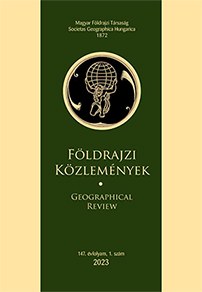 Copyright (c) 2023 Zhala Mammadova, Egedy Tamás
This work is licensed under a Creative Commons Attribution-NonCommercial-NoDerivatives 4.0 International License.