Current status and future strategy for Istrian goat protection, conservation, and promotion
Ivan VLAHEK

Faculty of Veterinary Medicine University of Zagreb, Vjekoslava Heinzela 55, 10000 Zagreb, Croatia

Velimir SUŠIĆ

Faculty of Veterinary Medicine University of Zagreb, Vjekoslava Heinzela 55, 10000 Zagreb, Croatia

Sven MENČIK

Faculty of Veterinary Medicine University of Zagreb, Vjekoslava Heinzela 55, 10000 Zagreb, Croatia

Ante IVANKOVIĆ

Faculty of Agriculture University of Zagreb, Svetošimunska cesta 25, 10000 Zagreb, Croatia

Aneta PIPLICA

Faculty of Veterinary Medicine University of Zagreb, Vjekoslava Heinzela 55, 10000 Zagreb, Croatia

Gordan ŠUBARA

Agency for Rural Development of Istria, Ulica prof. Tugomila Ujčića 1, 52000 Pazin, Croatia

Edmondo ŠURAN

Agency for Rural Development of Istria, Ulica prof. Tugomila Ujčića 1, 52000 Pazin, Croatia
Keywords:
Istrian goat, Croatian autochthonous breed, conservation
Abstract
The Istrian goat is one of three Croatian autochthonous national breeds. It is white in color, with typically long horns and beards, and a large body frame. Due to the small number of living individuals, it is considered a critically endangered breed. It was reaffirmed and protected in 2013. Since then, several necessary steps for its revival have been taken, including gathering information on all existing animals and breeders, taking body measurements and genotypization of goats, and founding the breeding organization. In late 2022, a plan was started to revive, promote and commercialize the breed.
References
IVANKOVIĆ, A. – MIOČ, B. – RAMLJAK, – ŠIRIĆ, I. (2014): Istrian goat – story about forgotten breed. Proceedings of 25th DAGENE annual meeting. Debrecen, Hungary, 122.
IVANKOVIĆ, A. – MIOČ, B. – ŠUBARA, G. – DOVČ, P. – ŠIRIĆ, I. – RAMLJAK, J. (2018): Genetic characterisation of Istrian goat: the key-point for a long-term conservation. Mljekarstvo 68: 85-97. https://doi.org/10.15567/mljekarstvo.2018.0202
MINISTRY OF AGRICULTURE (2022): Annual Report for Sheep, Goats and Small Animals Breeding in Republic of Croatia for 2021.
MIOČ, B. – IVANKOVIĆ, A. – ŠIRIĆ, I. – DRŽAIĆ, V. (2013): Exterior characteristics of Istrian goat (in Croatian with english summary). Proceedings of 48th Croatian and 8th International Symposium on Agriculture. Dubrovnik, Croatia, 765-769.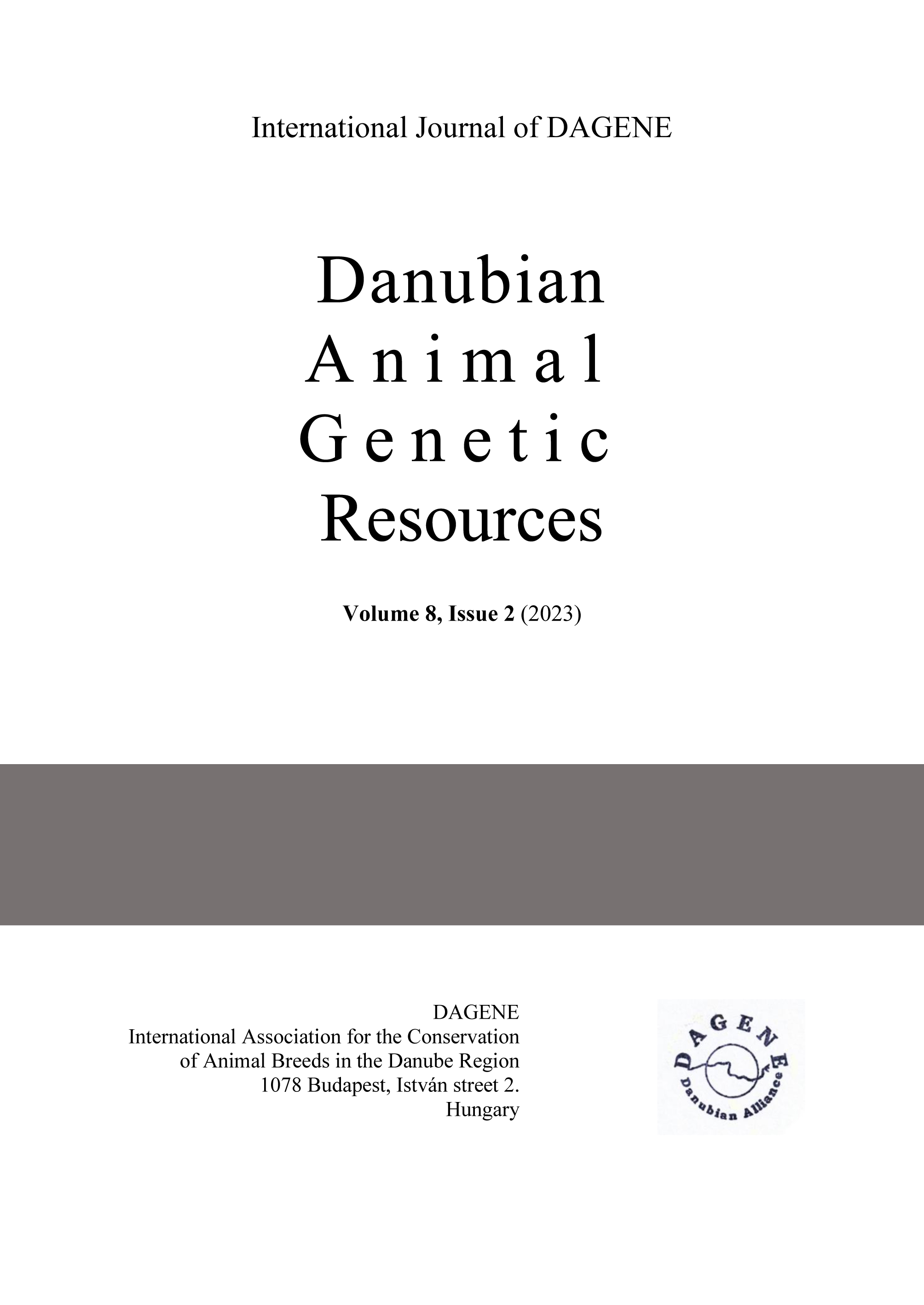 Section
Scientific papers