Isaac, R.K. (ed.): Dark Tourism Studies
References
Daley, P. 2019. We demean our history when we turn the Australian War memorial into Disneyland. The Guardian (5 Sept. 2019). Available at: https://www.theguardian.com/australia-news/postcolonial-blog/2019/sep/05/we-demean-our-history [...]
Dwyer, O. and Alderman, D. 2008. Civil Rights Memorials and the Geography of Memory. Chicago, Center for American Places at Columbia College Chicago.
Ellis, C., Adams, T.E. and Bochner, A.P. 2011. Autoethnography: An overview. Historical Social Research / Historische Sozialforschung 36. (4): 273-290.
Hirsch, M. 2008. The generation of postmemory. Poetics Today 29. (1): 103-128. https://doi.org/10.1215/03335372-2007-019
Kim, S. and Butler, G. 2015. Local community per spectives towards dark tourism development: The case of Snowtown, South Australia. Journal of Tourism and Cultural Change 13. (1): 78-89. https://doi.org/10.1080/14766825.2014.918621
Magee, R. and Gilmore, A. 2015. Heritage site man agement: From dark tourism to transformative service experience. The Service Industries Journal 35. (15-16): 898-917. https://doi.org/10.1080/02642069.2015.1090980
Rodriguez-Garcia, B. 2012. Management issues in dark tourism attractions: The case of ghost tours in Edinburgh and Toledo. Journal of Unconventional Parks, Tourism & Recreation Research 4. (1): 14-19.
Silverman, H. 2011. Contested cultural heritage: A selective historiography. In Contested Cultural Heritage: Religion, Nationalism, Erasure and Exclusion in a Global World. Ed.: Silverman, H., New York, Springer, 1-49. https://doi.org/10.1007/978-1-4419-7305-4_1
Stone, P. 2006. A dark tourism spectrum: Towards a typology of death and macabre related tourist sites, attractions and exhibitions. TOURISM: An Interdisciplinary International Journal 54. (2): 145-160.
Welch, M. 2016. Political imprisonment and the sanctity of death: Performing heritage in 'troubled' Ireland. International Journal of Heritage Studies 22. (9): 664-678 https://doi.org/10.1080/13527258.2016.1184702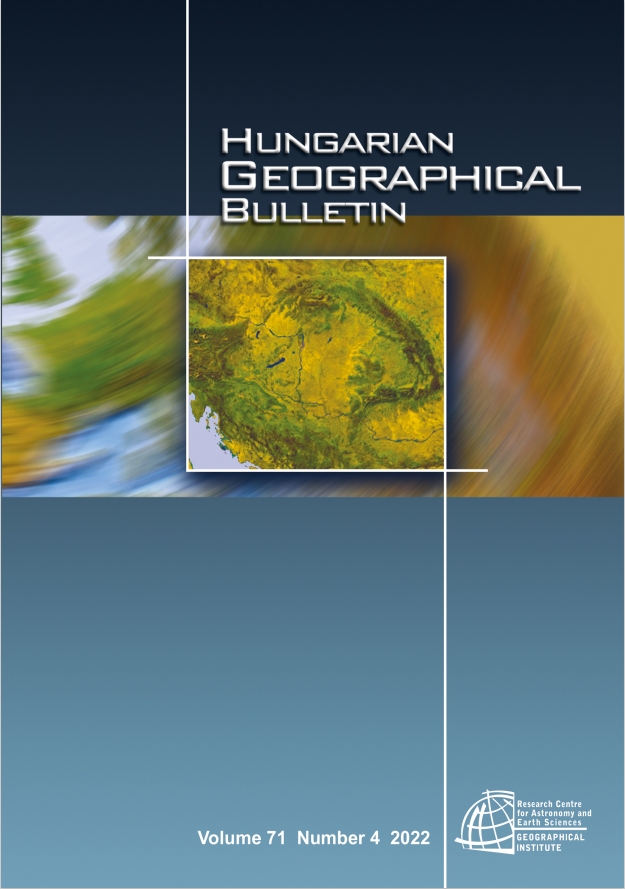 How to Cite
AssylkhanovaA. (2022). Isaac, R.K. (ed.): Dark Tourism Studies. Hungarian Geographical Bulletin, 71(4), 423-426. https://doi.org/10.15201/hungeobull.71.4.8
Section
Book review section
Copyright (c) 2022 Aigerim Assylkhanova
This work is licensed under a Creative Commons Attribution-NonCommercial-NoDerivatives 4.0 International License.