Györke, Á. and Bülgözdi, I. (eds.): Geographies of Affect in Contemporary Literature and Visual Culture: Central Europe and the West
Mirjam Sági

Institute for Regional Studies, Centre for Economic and Regional Studies, Eötvös Loránd Research Network, Békéscsaba, Hungary
References
Brickell, K. and Datta, A. 2011. Translocal Geographies: Spaces, Places, Connections. Farnham, Ashgate.
Czirfusz, M. 2014. Érzelmek a gazdaságföldrajzban: Fodor Ferenc vitája a Földrajzi Közleményekben. In Földrajz és földtudomány az Eötvös Collegiumban. Ed. Győri, R., Budapest, ELTE Eötvös József Collegium, 143-161.
Davidson, J., Bondi, L. and Smith, M. 2005. Emotional Geographies. Aldershot, Ashgate.
Fabók, M. and Berki, M. 2018. Új materialista relacionális térelméletek: a reprezentáción túl, a szövevények hálójában. In Kortárs térelméletek keletközép-európai kontextusban. Ed. Faragó, L, Budapest, Dialóg Campus, 325-348.
Pile, S. 2010. Emotions and affect in recent human geography. Transactions of the Institute of British Geographers 35. (1): 5-20. https://doi.org/10.1111/j.1475-5661.2009.00368.x
Thrift, N. J. 2008. Non-representational Theory: Space, Politics, Affect. London, Routledge. https://doi.org/10.4324/9780203946565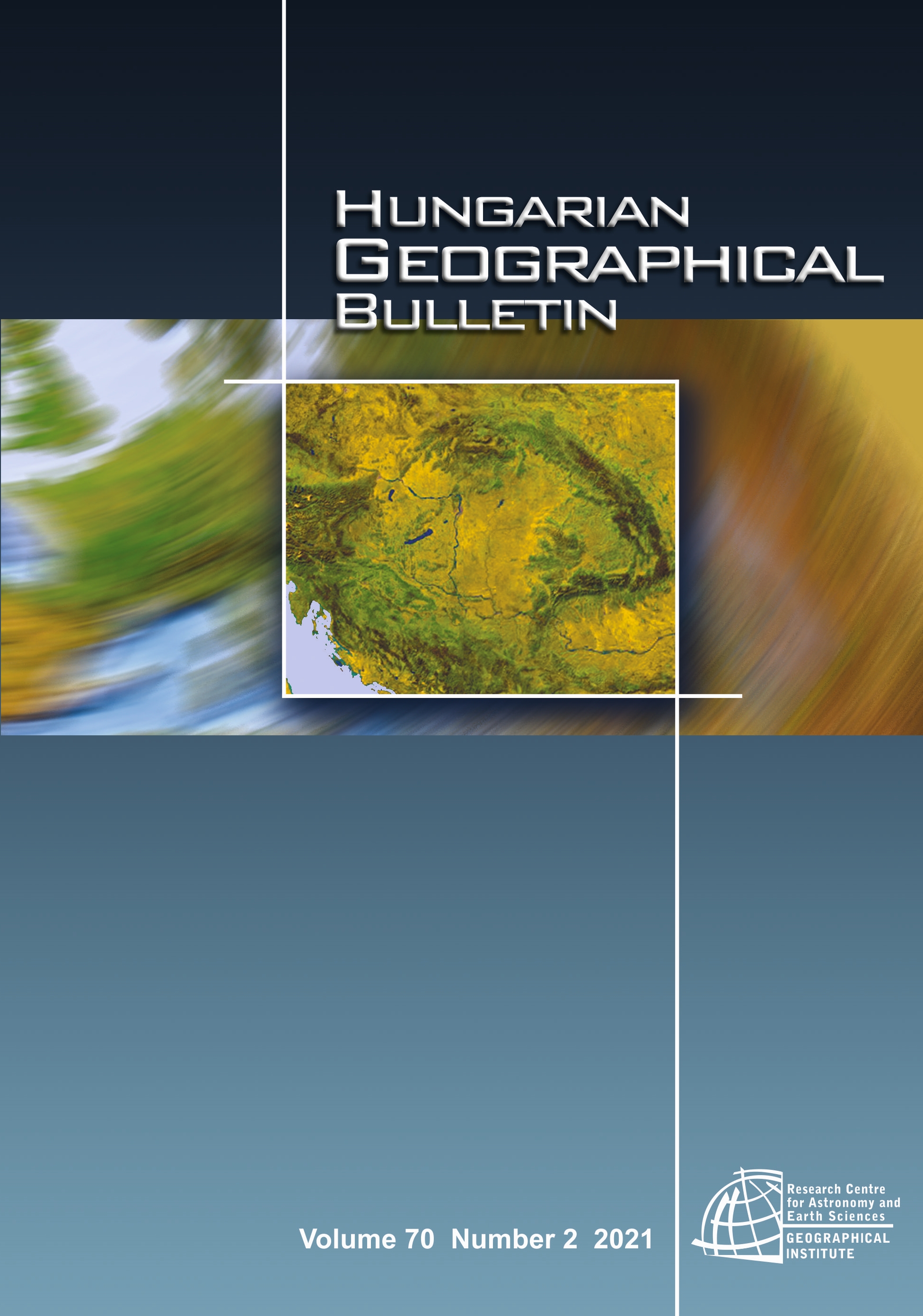 How to Cite
SágiM. (2021). Györke, Á. and Bülgözdi, I. (eds.): Geographies of Affect in Contemporary Literature and Visual Culture: Central Europe and the West. Hungarian Geographical Bulletin, 70(2), 193-195. https://doi.org/10.15201/hungeobull.70.2.8
Section
Book review section
Copyright (c) 2021 Mirjam Sági
This work is licensed under a Creative Commons Attribution-NonCommercial-NoDerivatives 4.0 International License.