Foth, M., Brynskov, M. and Ojala, T. (eds.): Citizens's Right to the Digital City: Urban Interfaces, Activism and Placemaking
Gyula Nagy

University of Szeged, Szeged, Hungary
References
Foth, M. 2009. Handbook of Research on Urban Informatics: The Practice and Promise of the Real-Time City. Hersey, IGI Global. Crossref

Foth, M., Rittenbruch, M., Robinson, R. and Viller, S. 2014. Street Computing: Urban Informatics and City Interfaces. London, Routledge.

Lau, R.R. and Pomper, G.M. 2004. Negative Campaigning: An Analysis of US Senate Elections. New York, Rowman and Littlefield.

Vergne, C. 2009. Turnout in Developing Countries: The Effect of Mass Media on National Voter Participation. Clermont-Ferrand, CERDI Working Papers number 29.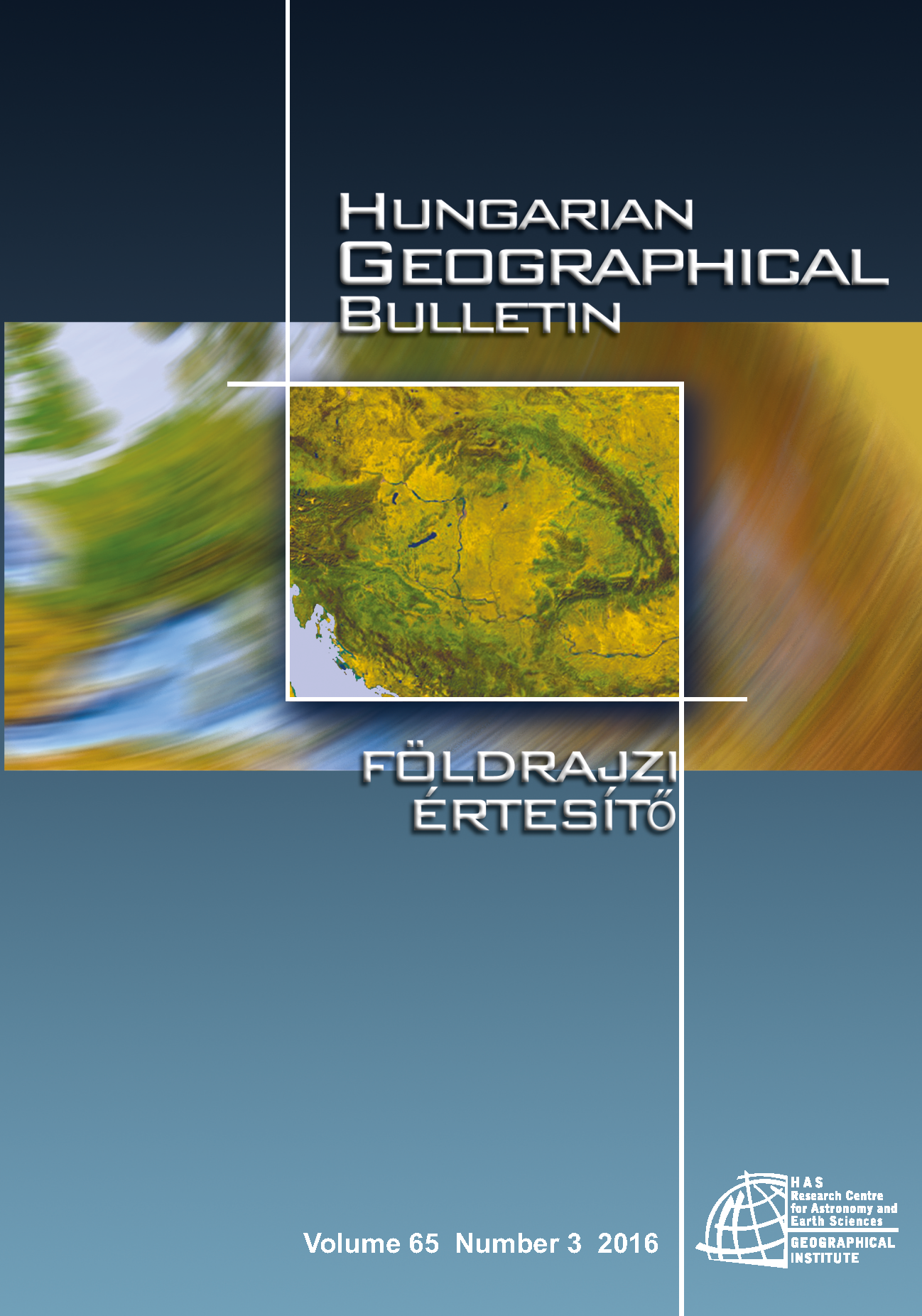 How to Cite
NagyG. (2016). Foth, M., Brynskov, M. and Ojala, T. (eds.): Citizens's Right to the Digital City: Urban Interfaces, Activism and Placemaking. Hungarian Geographical Bulletin, 65(3), 297-301. https://doi.org/10.15201/hungeobull.65.3.7
Section
Book review section
Copyright (c) 2016 Gyula Nagy
This work is licensed under a Creative Commons Attribution-NonCommercial-NoDerivatives 4.0 International License.