Rhoads, B.L.: River Dynamics: Geomorphology to Support Management
Dénes Lóczy

Department of Physical and Environmental Geography, Institute of Geography and Earth Sciences, University of Pécs, Pécs, Hungary
References
Goudie, A.S. 2006. The Human Impact on the Natural Environment. Oxford, Blackwell Publishing.
Gregory, K.J. 1978. Fluvial processes in British Basins: The impact of hydrology and the prospect for hydrogeomorphology. In Geomorphology: Present Problems and Future Prospects. Eds.: Embleton, C., Brunsden, D. and Jones, D.K.C. Oxford, Oxford University Press, 40-72.
Piégay, H., Kondolf, G.M., Minear, J.T. and Vaudor, L. 2015. Trends in publications in fluvial geomorphology over two decades: A truly new era in the discipline owing to recent technological revolution? Geomorphology 248. 489-500. https://doi.org/10.1016/j.geomorph.2015.07.039
Rhoads, B.L. and Thorn, C.E. (eds) 1996. The Scientific Nature of Geomorphology. Chichester, John Wiley.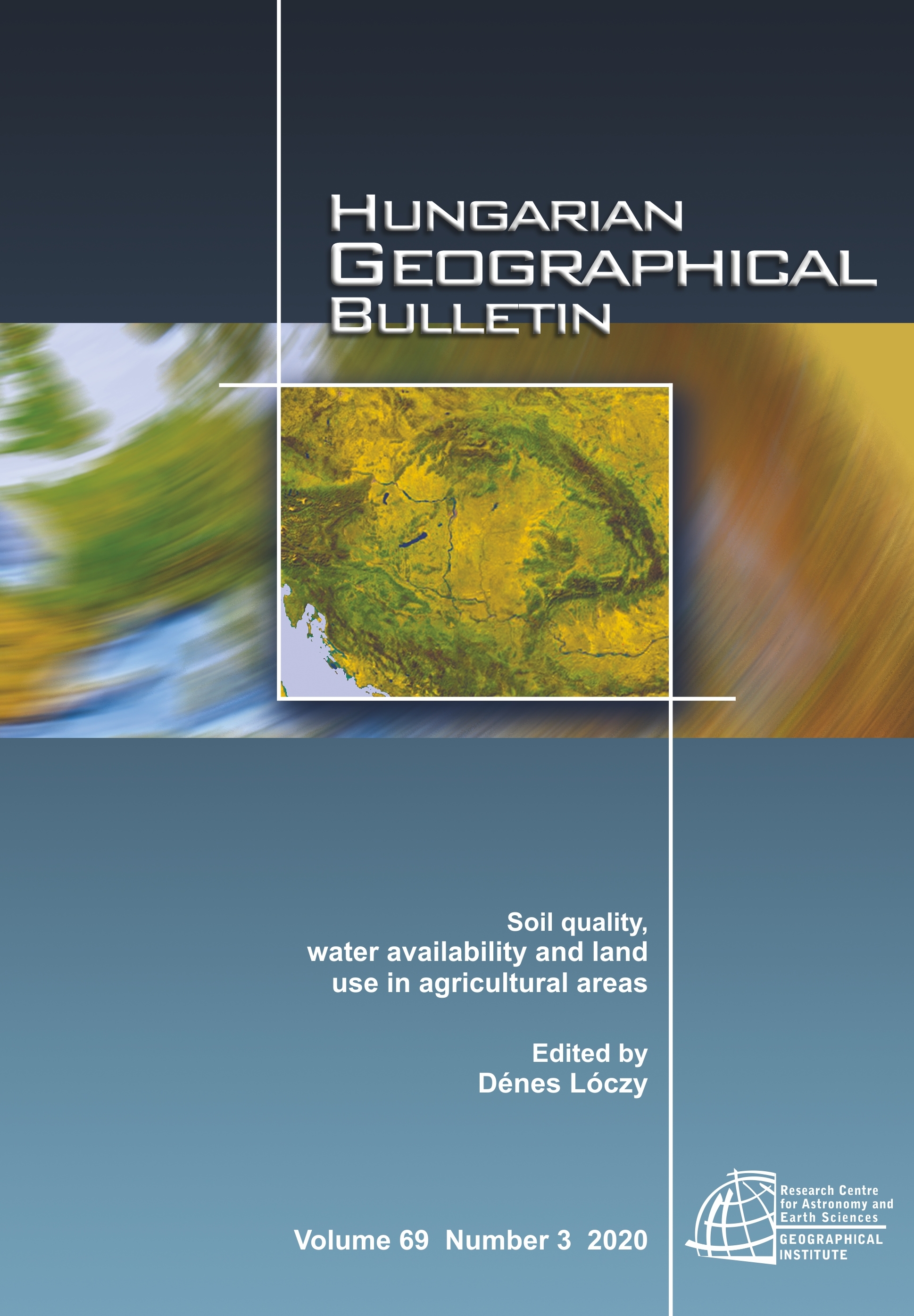 How to Cite
LóczyD. (2020). Rhoads, B.L.: River Dynamics: Geomorphology to Support Management. Hungarian Geographical Bulletin, 69(3), 317-320. https://doi.org/10.15201/hungeobull.69.3.6
Section
Book review section
Copyright (c) 2020 Dénes Lóczy
This work is licensed under a Creative Commons Attribution-NonCommercial-NoDerivatives 4.0 International License.