Geomorphology and environmental history in the Drava valley, near Berzence
István Viczián

Geographical Research Institute, Hungarian Academy of Sciences, Budapest, Hungary

Csilla Zatykó

Archaeological Institute, Hungarian Academy of Sciences, Budapest, Hungary
Keywords:
geomorphology, geoarchaeology, environmental history, Drava, Ždala, fishing, iron processing, water regulation
Abstract
This geomorphological and environmental history case study aims at reconstructing the environmental conditions and the different ways of land use in the surroundings of Berzence in the Drava valley. The area's geomorphological evolution is examined with regards to the natural processes and the human impact that formed the landscape. The results indicate a tendency in the surface waters and underground waters for drying, mainly due to water regulation and canalization works. Findings from archaeological field walks, certified documents, and old maps are integrated in the reconstruction. Special attention is given to medieval fishing areas, iron processing sites and settlement structures.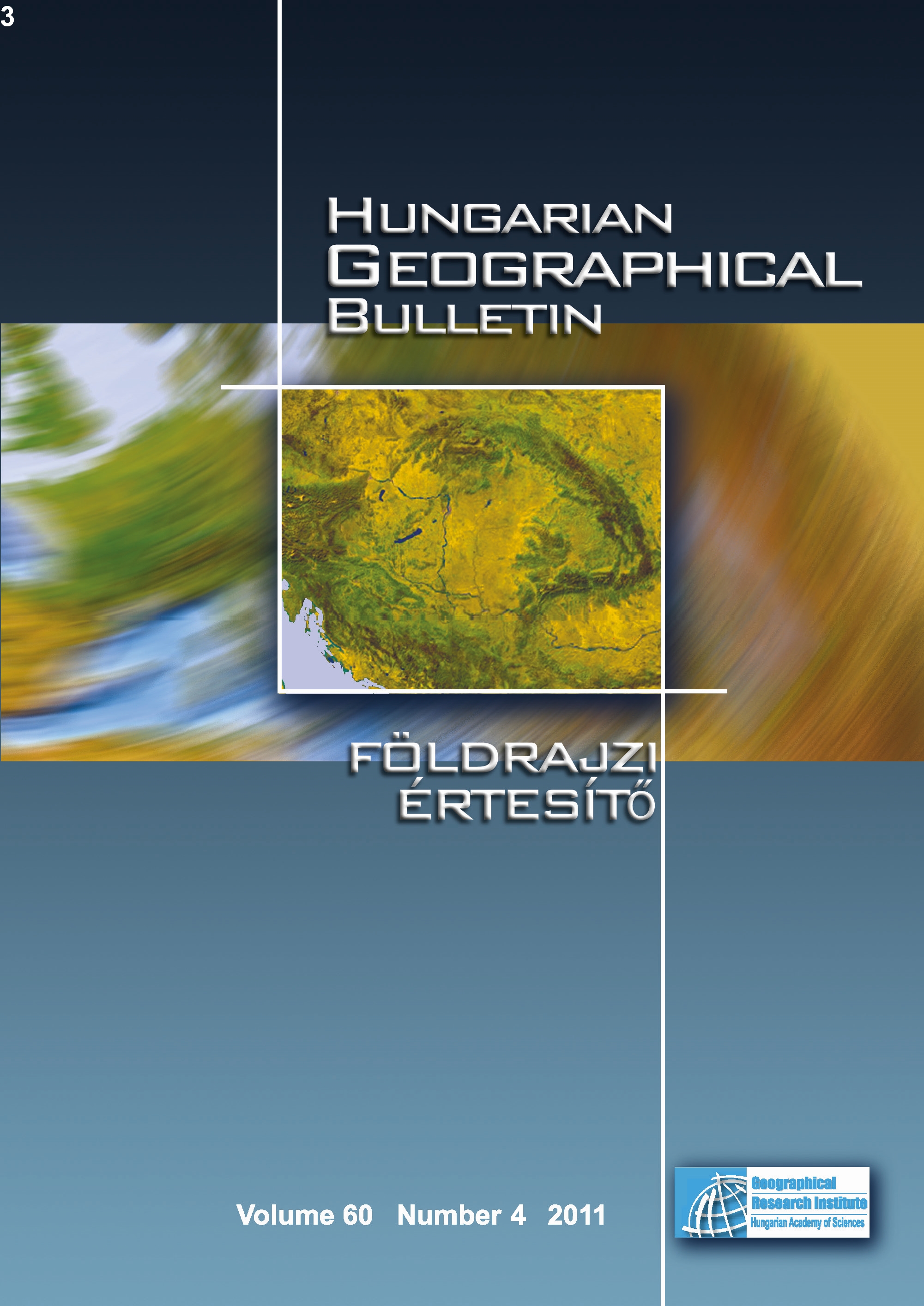 How to Cite
VicziánI., & ZatykóC. (2011). Geomorphology and environmental history in the Drava valley, near Berzence. Hungarian Geographical Bulletin, 60(4), 357-377. Retrieved from https://ojs.mtak.hu/index.php/hungeobull/article/view/3067
Copyright (c) 2011 István Viczián, Csilla Zatykó
This work is licensed under a Creative Commons Attribution-NonCommercial-NoDerivatives 4.0 International License.